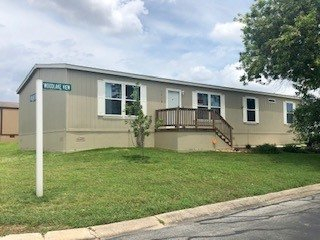 Amazing home on a Corner lot
7918 Woodlake View, San Antonio, TX 78244
Lot # 120
4 Beds - 2 Baths - 1680 Sqft
About this listing
Don't let this home pass you up. It has all the little extras you are looking along with plenty of space to grow. 4 bedroom 2 bath home with an open floor plan concept. Lots of cabinet space. Beautiful eat in kitchen island.
Need Financing?
Enter your information and we'll send your inquiry off to lenders that can help with your loan.

*Your information is private and protected. Information sent through this form is sent directly to loan providers.

Location
7918 Woodlake View, San Antonio, TX 78244
Listing EID# 25795