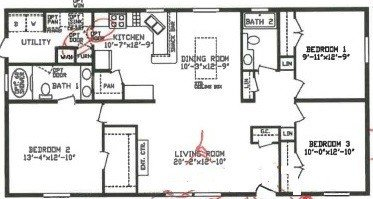 70 Roxbury Park, Goshen, IN 46526
Lot # 070
3 Beds - 2 Baths - 1456 Sqft
About this listing
Brand New double wide arriving to fit all you needs featuring: spacious open living area, wrap around kitchen creating a formal dining area, private primary suite with private full bath and large walk in closet, linen closets for extra storage throughout and an outside storage shed to complete all of your storage needs. Don't delay, start your application on this home today!
Need Financing?
Enter your information and we'll send your inquiry off to lenders that can help with your loan.

*Your information is private and protected. Information sent through this form is sent directly to loan providers.

Location
70 Roxbury Park, Goshen, IN 46526
Listing EID# 26052