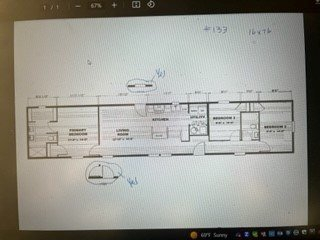 5090 Mt Blanc, Allendale, MI 49401
Lot # 133

Deprecated: Function money_format() is deprecated in /var/www/html/listings/tpl_listingview.php on line 213
104995.00
3 Beds - 2 Baths - 1216 Sqft
About this listing
Brand New home available for rent! Coming soon! 3 bedroom 2 bath home with open floor plan utilizes its 1200 plus square foot interior to the maximum! Rental is $1329 a month. Apply now! Anticipate ready for occupancy by 10/1!
Need Financing?
Enter your information and we'll send your inquiry off to lenders that can help with your loan.

*Your information is private and protected. Information sent through this form is sent directly to loan providers.

Location
5090 Mt Blanc, Allendale, MI 49401
Listing EID# 31650