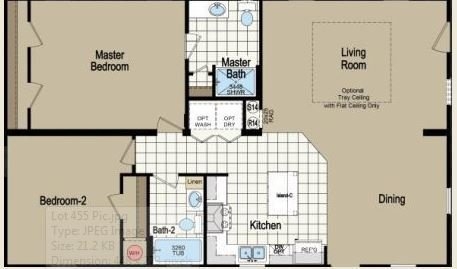 455 GOLDENROD CIR. S., Auburndale, FL 33823
Lot # 455
2 Beds - 2 Baths - 1056 Sqft
About this listing
BRAND NEW HOME! Call today to schedule your tour of the community. Two bed two bath home. Double driveway.
Need Financing?
Enter your information and we'll send your inquiry off to lenders that can help with your loan.

*Your information is private and protected. Information sent through this form is sent directly to loan providers.

Location
455 GOLDENROD CIR. S., Auburndale, FL 33823
Listing EID# 15963